RY Testing and Compliance
Once people write requirements with Confluence, they keep asking us for a testing solution.
RY Testing & Compliance lets you generate pages with a testing procedure. Once created, users can easily launch the test and mark them as successful or failed.
To get started, use "Create" button to create a new "RY Test Session"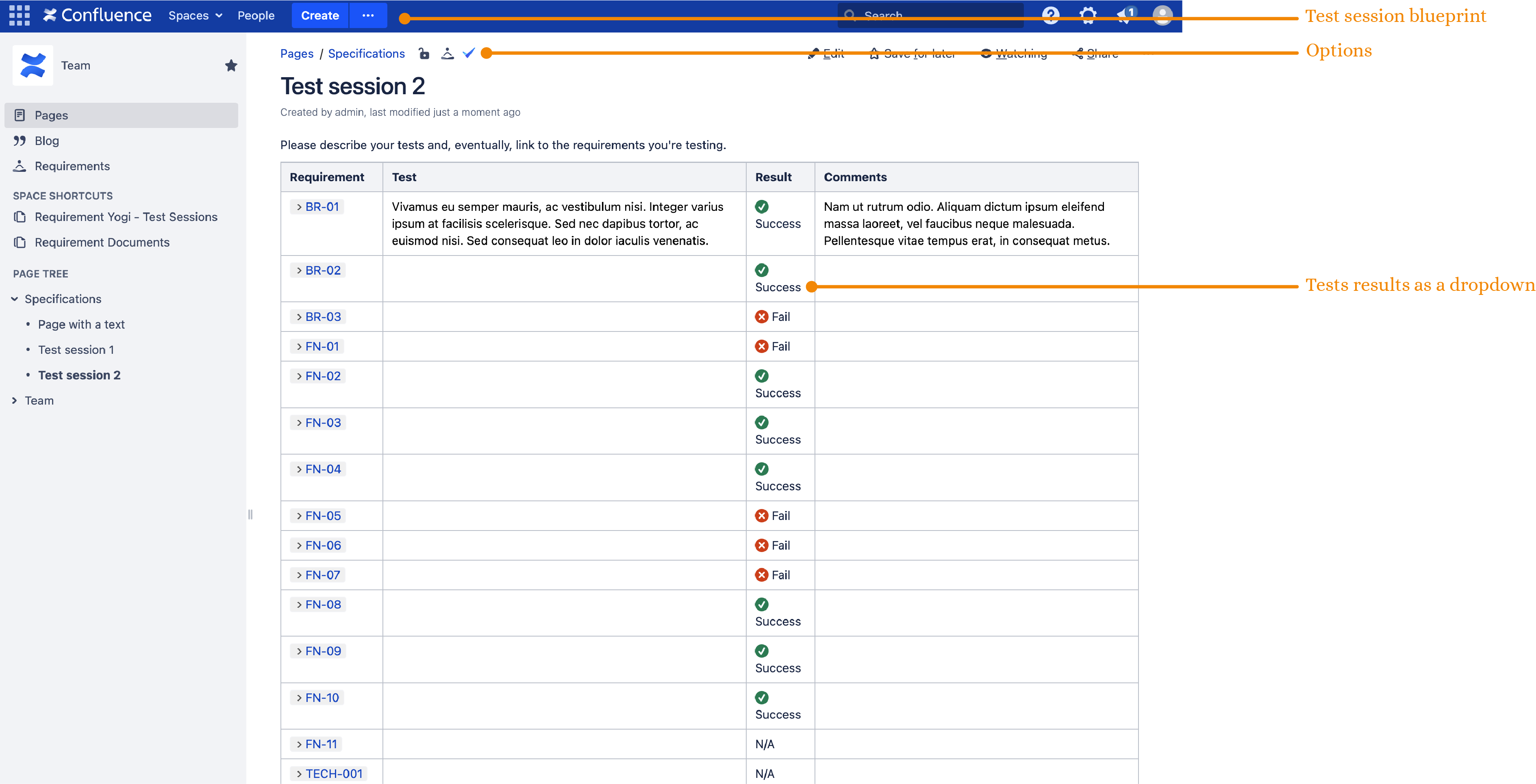 The button at the top of the page enables the "live mode". It means users can quickly navigate across tests:
Press the first letter of the status to change its value,

Press TAB to navigate to the next status.
The list of statuses can be modified in Edit mode.
Add your test results in the "Comments" column.
If your test contains a script, then you can paste the results.

It's a good place to describe the bug,
Do you know the best place to describe a bug?
Click the "+" icon and you will be able to create a JIRA issue !

The created issue is automatically linked to the requirement, if you've referenced an RY requirement in the same line.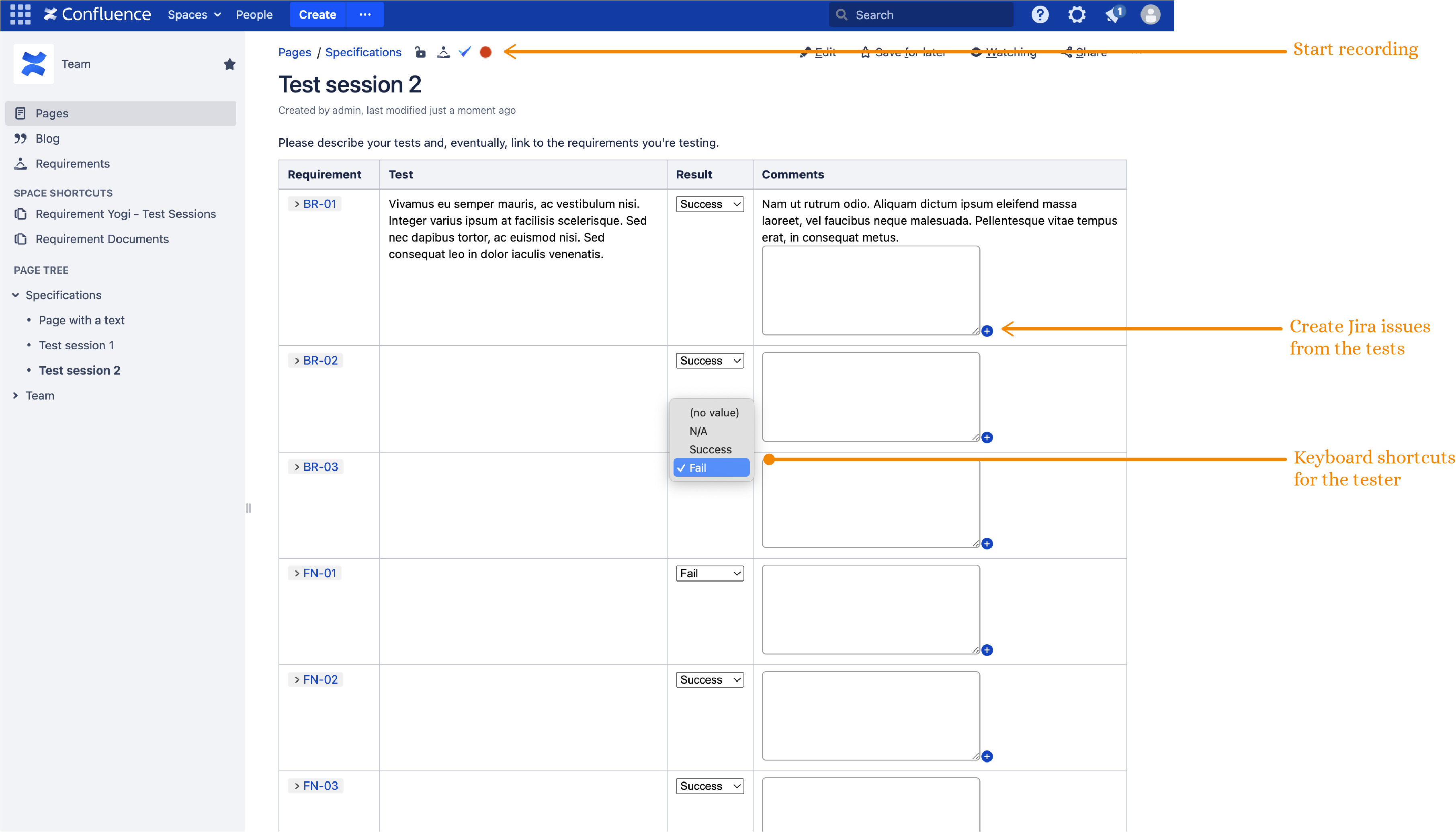 View the session summary at a glance. A chart shows the progress of the session.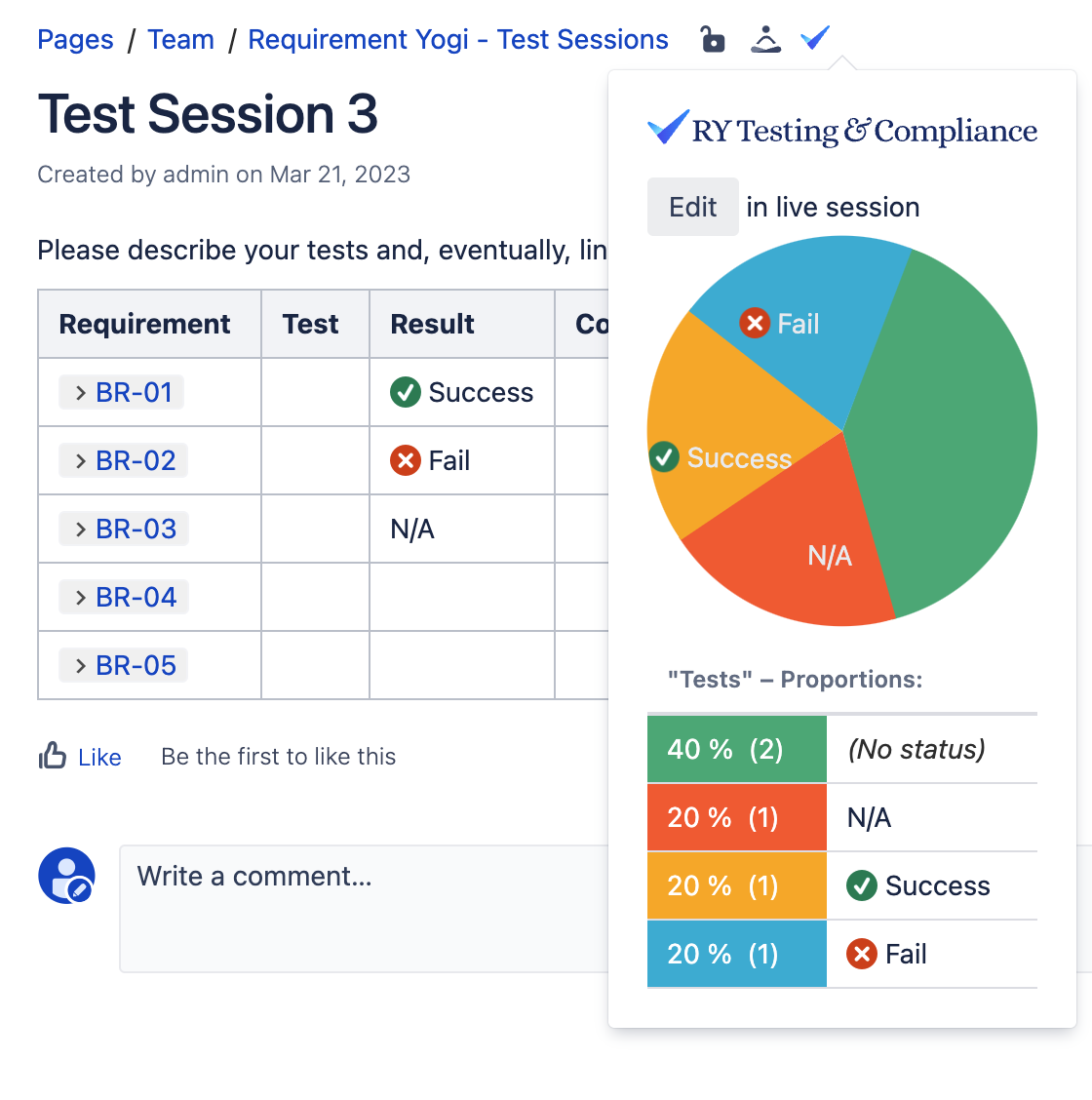 The same percentages are shown in the blueprint summary, so you can view your testers' progress in real time.

Of course the best integration is with Requirement Yogi. Requirement Yogi shows the test results in the detail dialog, in the Excel export, in the search and in the various exports you're familiar with!
Does it require Requirement Yogi? Both add-ons are optional and work perfectly independently.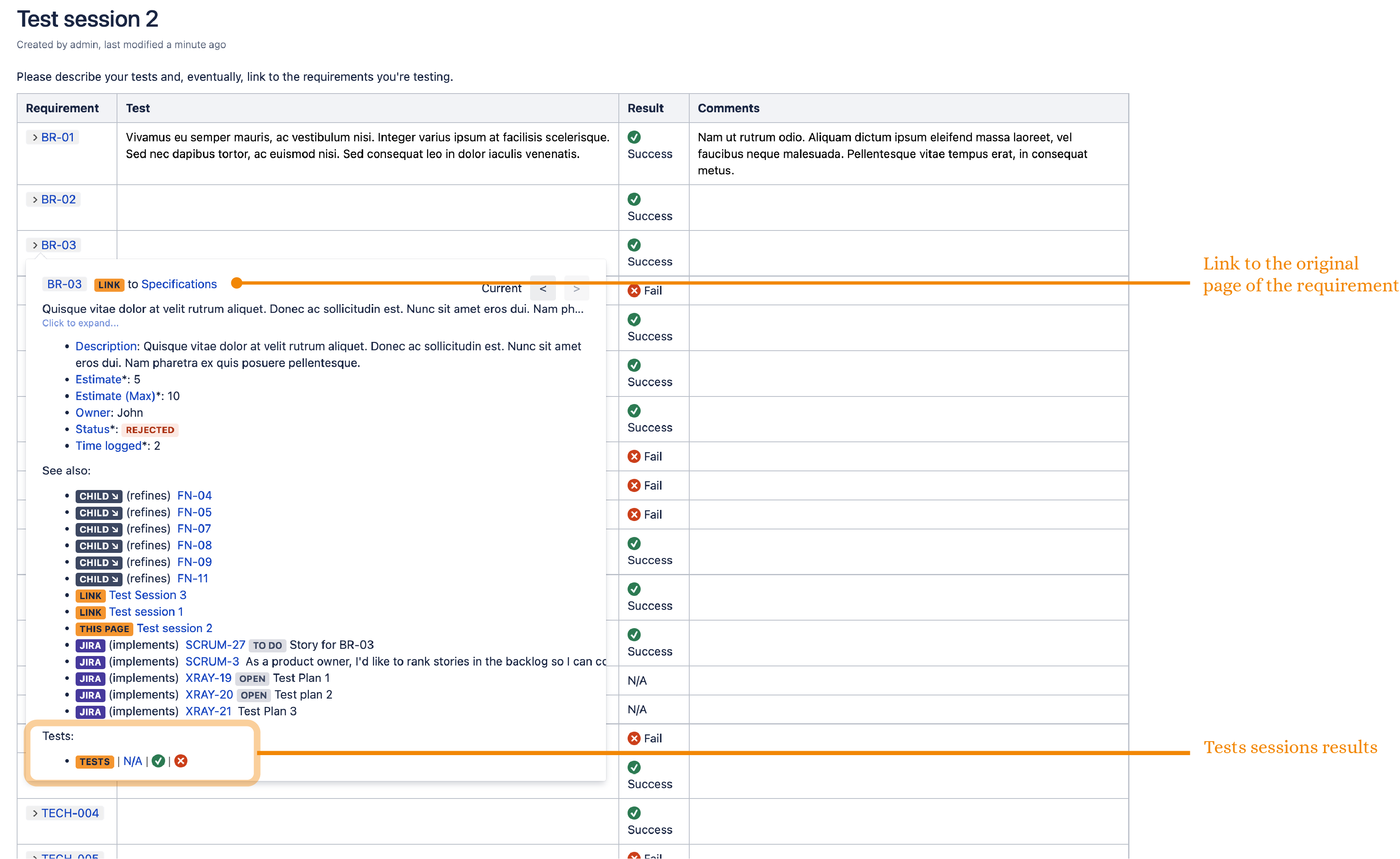 Generate a test procedure from a set of requirements.