Requirement Yogi for Cloud Introduction
Requirement Yogi is a tool designed to help teams create and manage requirements easily in Confluence.
Leverage the power of Confluence rich text editor to define, annotate requirements and much more.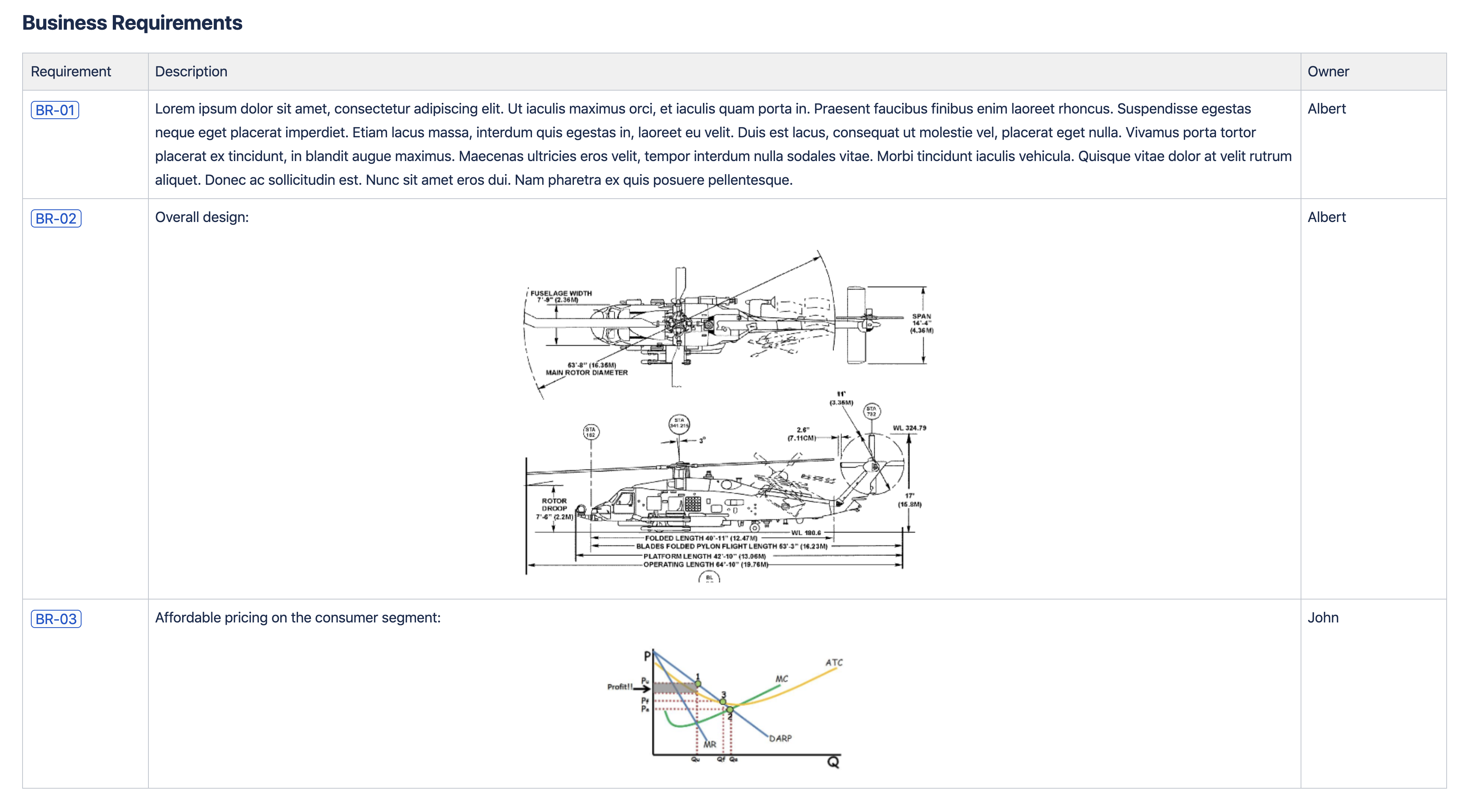 Confluence is great for writing requirement documents, and Requirement Yogi takes that to another level and here's why:
You can easily create and annotate your requirements.

You can navigate through Confluence pages to see where your requirements were defined and/or cited.

You can build customised visual reports using our Traceability matrix.

You can search for requirements using our advanced Search Syntax.
Key features
Page tranformation
We know it's difficult to work on large documents with countless of requirements, but we have a solution for you.
Using Requirement Yogi you can just copy paste your document into a Confluence page, configure your columns and let our plugin handle the rest.
Using our Search Syntax, you can easily find requirements and have an overview of the requirement's description, dependencies and links to where it was defined and/or cited.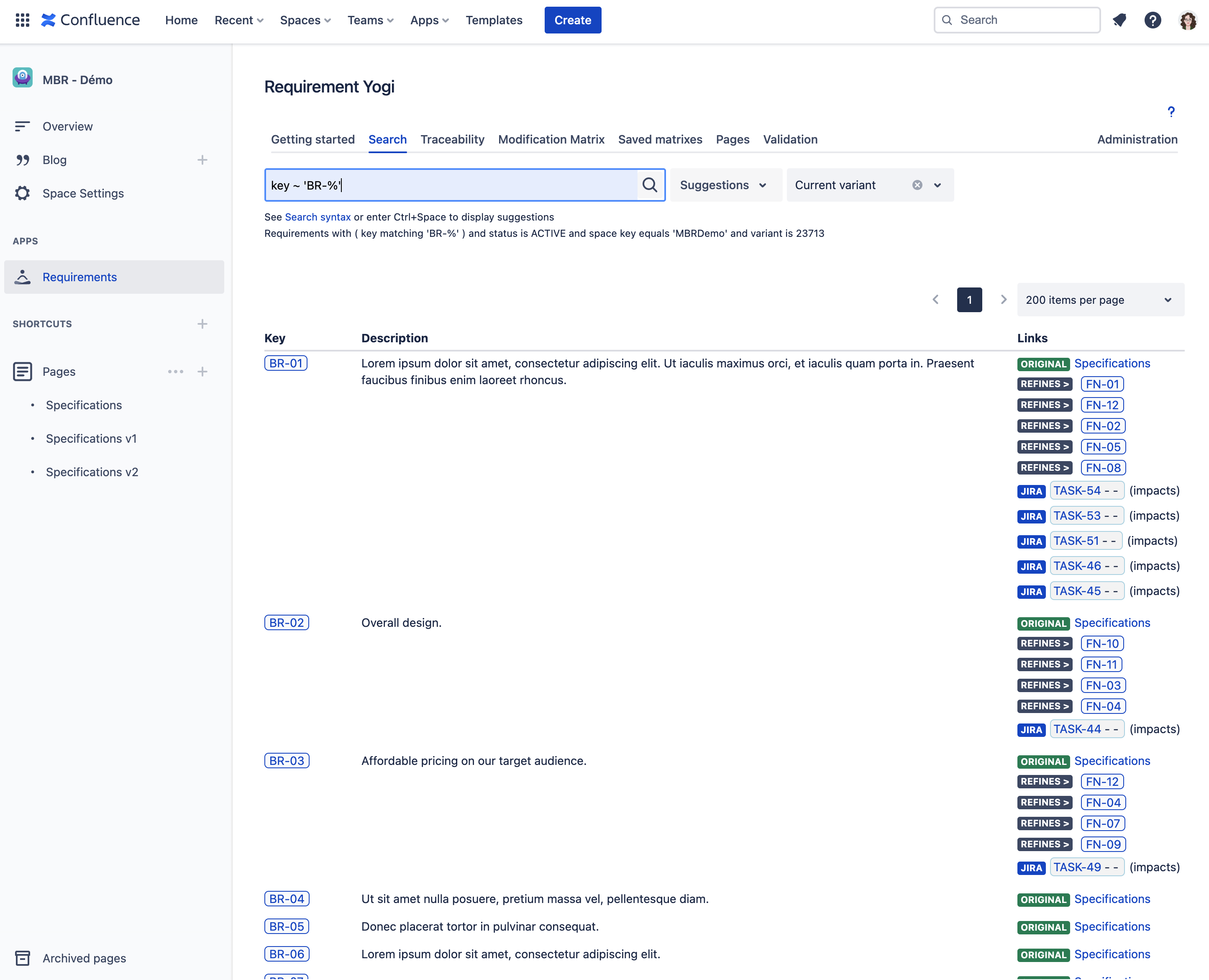 Traceability matrix is a powerful tool and fully customisable to build visual reports.
Just start from a set of requirements and easily configure columns to display the information you are interested in.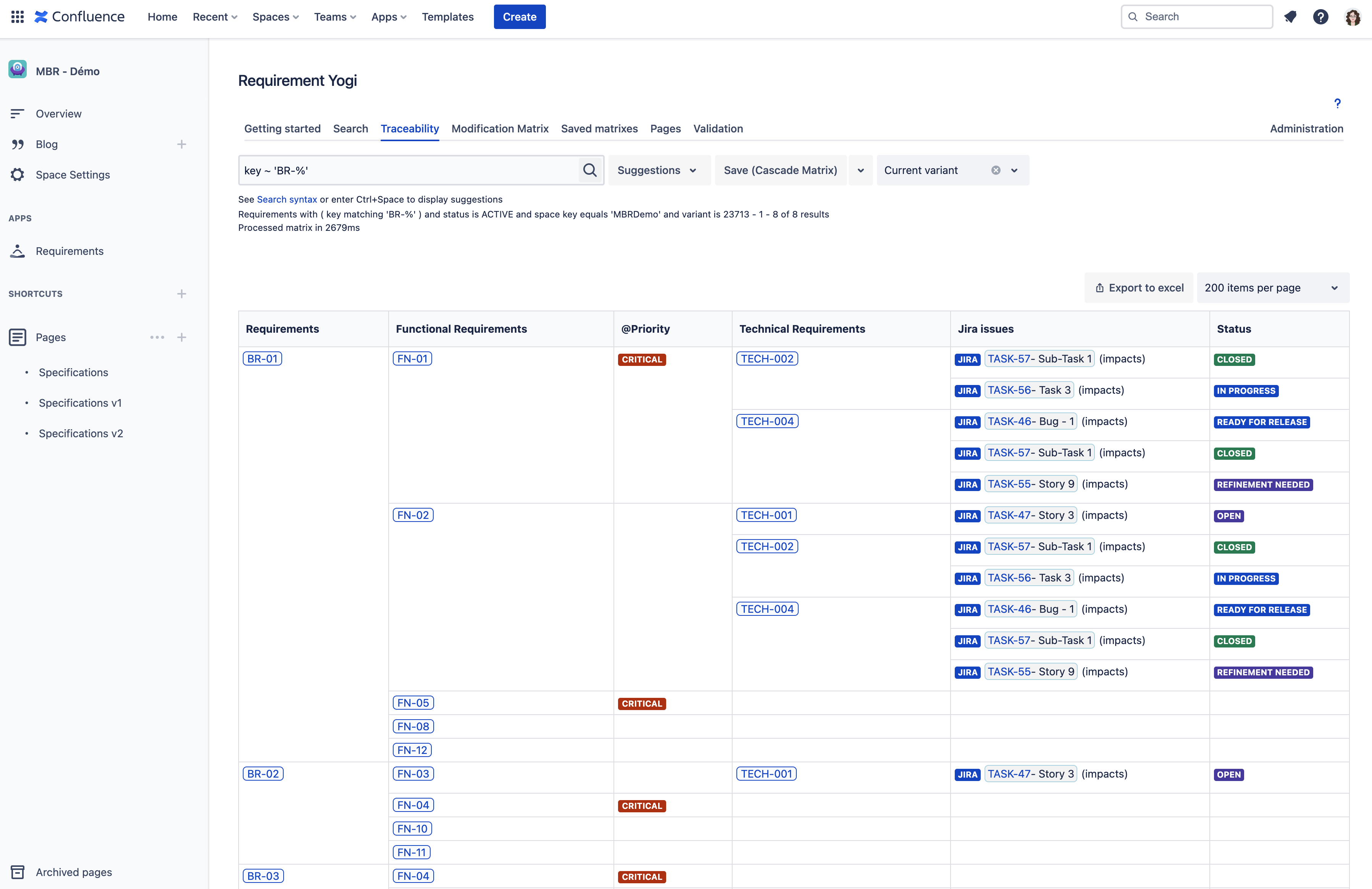 Other features:
Here is more information about the migration to Cloud.
---